Photography Atelier
Photography Atelier is a portfolio and project building course for emerging to advanced photographers taught by Molly Lamb. Participants engage in supportive critical discussions of each other's work and leave with a better understanding of the industry and an ability to edit and sequence their own work.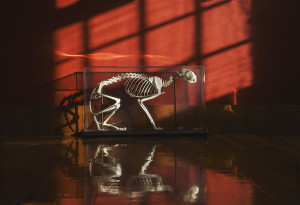 The Atelier was conceived by Holly Smith Pedlosky and taught by Karen Davis for  7 years. Meg Birnbaum taught the Atelier for 5 years through until 2020. The workshop was previously offered at Radcliffe Seminars, Harvard University and Lesley Seminars and in the Seminar Series in the Arts, The Art Institute of Boston (AIB), both at Lesley University.
Instruction in the Atelier includes visual presentations based around an assignment which is designed to encourage experimentation in both subject matter and approach. Students learn the basics of how to approach industry professionals to show their work and how to prepare for a national or regional portfolio review. There is discussion of marketing materials, do-it-yourself websites, DIY book publishing and the importance of social media. Students learn the critical art of writing an artist's statement and bio.
Any method or medium of image making is welcome although digital photography is recommended for the first half of the class when work is assigned each week.
The next Photography Atelier begins September 21/23, 2021, and runs until January 4/6 2022. Please contact us for more information or register online at the Griffin Museum of Photography